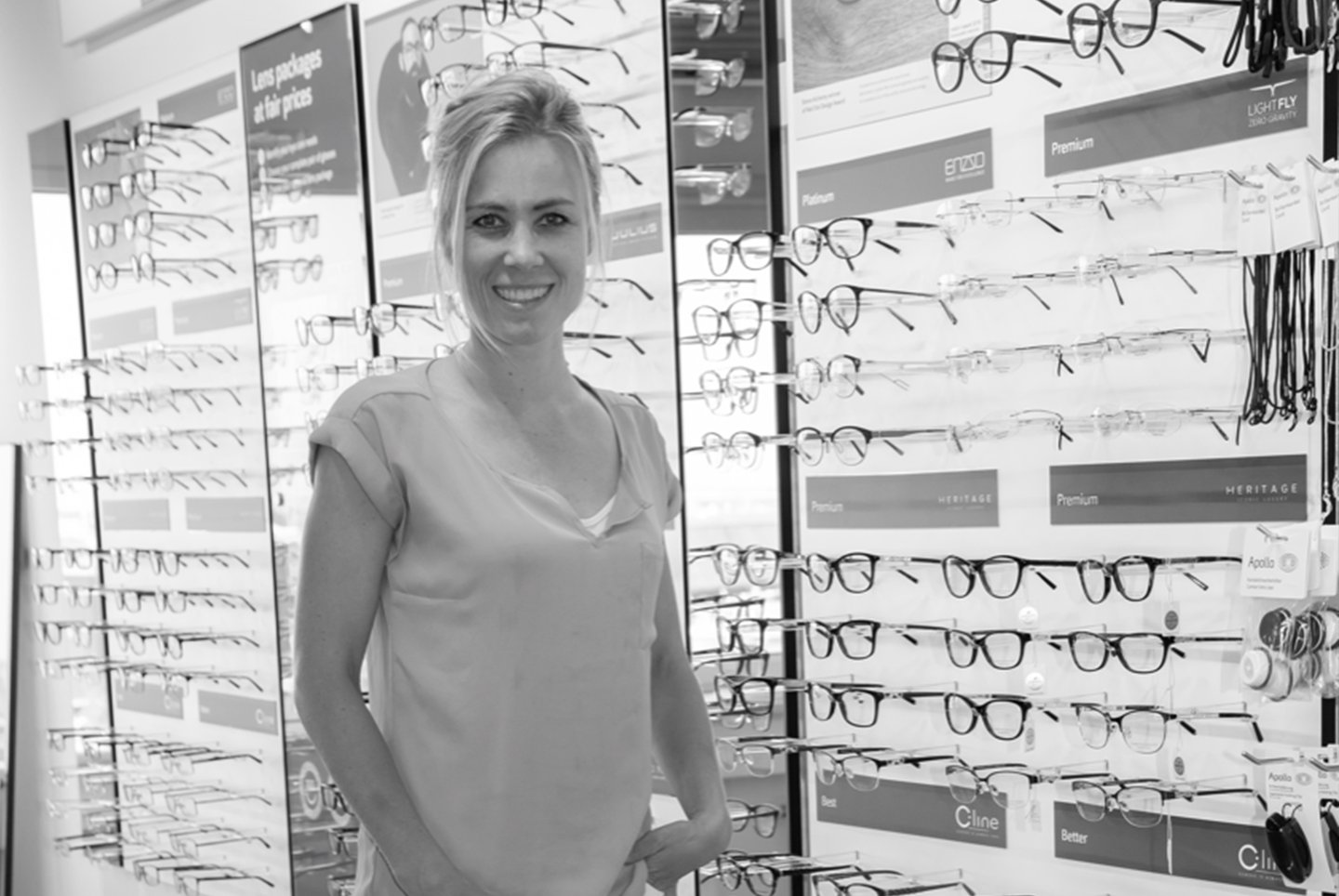 Interview with Josanne Verdonk, CHRO GrandVision about Learning Agility
Interview with Josanne Verdonk, CHRO GrandVision about Learning Agility
"My motto is: just do it"
Josanne Verdonk was one of the speakers at the Learning Agility Seminar 2018. As CHRO of GrandVision, she explains why and how Learning Agility plays an important role in the international workforce and how it impacts on the people in the organisation, a year after the introduction of the concept.
Josanne doesn't have a traditional HR background. After studying fiscal law, she spent the first five years working at Deloitte as a consultant (in the field of relations between employer and employee), before moving to TomTom, where she worked in the compensation & benefits team. In her career, Josanne has always been involved in international HR matters. This comes in useful at GrandVision, a chain of opticians that operates worldwide. She started at GrandVision in an executive rewards role, with a focus on the top 200 within the organisation, before being promoted to the role of HR director for the head office. In June 2018, she was appointed CHRO and MT member at GrandVision. GrandVision is listed on the Amsterdam stock exchange and employs nearly 40,000 people worldwide.
GrandVision consists of a collection of local companies. In the Netherlands, it has Pearle Opticiens and Eye Wish, with another 25 formulas in more than 40 countries. It is a matrix organisation, which means that the local business is decentralised with several centralised functions. All local HR directors report directly to the local CEO, and operationally to Josanne. Particularly in her new role as CHRO, she enjoys discussing with local departments what needs to be done, rather than taking decisions exclusively at a centralised level: 'How can we work together to have the greatest possible impact locally?'
Recruitment
When Josanne joined GrandVision, recruitment was mainly done in the business itself. But at GrandVision too, they were aware of the rapid changes in the market, which required a response from a big international organisation. That demanded a different approach to recruitment, namely employing people who can adapt to changes instead of just employing people for the current job. When Josanne was given her new role as HR director, it was necessary to introduce changes in the situation. 'For the past year, we've been using Learning Agility Assessments between the first and second recruitment interviews, and these decide whether you can proceed.' Of course, it is sometimes difficult that candidates not only have to fulfil the job requirements but also demands relating to Learning Agility. Because it's also vital for the organisation that vacancies are filled as quickly as possible. Fortunately, the managers of the relevant departments are becoming increasingly convinced of the benefits of measuring the Learning Agility of the candidates.
Because getting new employees to do an assessment is not only useful because an organisation needs to know what type of people it's recruiting. By measuring the Learning Agility of new employees, as an organisation that is constantly in flux, you immediately learn a great deal about the adaptability of those new employees. It's well known that employees who achieve a higher Learning Agility score will learn more from new situations and can translate these into the future. These employees are the pillars of your organisation's future success.
Developing talent
In addition, GrandVision uses various assessments, including Learning Agility, to look at the existing potential within the organisation. Josanne: 'To instigate innovation and change, we need people with potential in all layers of the organisation.'
She is keen to work with a talent pool of managers with high potential: 'That's one of our priorities.' In addition, various assessments, including Learning Agility and 360 Feedback, are used as intake for leadership programmes for all line managers. In different training programmes, the trainers use them as a theme.
Another major priority within the organisation is management development and leadership development. Recruiting the right people, knowing where the talents are, promoting development, being aware of what is happening in that development and monitoring it better. 'What's potential anyway? What do we talk about together? You can have discussions about this: should you see that from a local or a global perspective?' Measuring Learning Agility helps objectify potential, providing a reference point for a conversation, in fact. Sometimes, it produces interesting results: for example, if an employee achieves a high score for Learning Agility, but it's not visible in practice. 'That's interesting information to explore further, because it might be that someone isn't in the right place.' The Learning Agility assessment can therefore also be used as a tool for putting the right people in the right place wherever possible.
Tool
How do you apply Learning Agility in such a big international organisation? In several countries, various assessments are currently being used to test the potential of the management. The process is supported by the local HR directors, because they also realise that it helps them at both local and global level to optimally chart the potential in the organisation. They certainly see the benefits of doing the same test in the different countries: that a Learning Agility assessment is a tool that helps them find out where the quality is in the organisation, at international level. 'So far, we haven't actually seen very big differences internationally. The working methods don't vary internationally, at least: it's always about people and their development, about dialogue and engagement.' Although minor differences are visible between nationalities, all the employees are compared against an international norm group and no major difference has been found in the results so far.
Initially, the management and the head office population will mainly be tested. However, in several countries the assessments will also be used for the store personnel, because those employees ultimately represent the organisation, and it is in those layers that change must take place. First up are the store managers.
Josanne also checks the results of assessments from time to time, like those of the management team in Peru. The new CEO there is keen to develop the team and the assessments give her the tools to do this. Josanne likes studying the reports with the management team: how can we develop further, how can we plan recruitment differently? But she also enjoys discussing the results of a Learning Agility report with the person who did the test.
Self-awareness
Josanne has shared her own reports with others - she's very transparent in that. Seeing her own strengths and weaknesses confirmed in the scores enables her to work on them.
'As an organisation, we feel that a high score on Change Agility and Results Agility is important, but the component Self-awareness is particularly key to us. In principle, that mustn't be negative. People should want to develop. We are currently very strict in our recruitment: we want to see candidates scoring above average in at least two domains. That means that a candidate may not score below average in all four domains of Learning Agility. And Self-awareness may not be negative either.'
The managers are given support to work with the assessments: how should they read the test and explain it to the employee? Together with the HR business partners, Josanne has trained several managers. By doing these training sessions, the managers find it easier to use the results of the assessments and to discuss them with the employees. Furthermore, they have a better understanding of the importance of measuring Learning Agility and can work with it. "My motto is: just do it and put it into practice. If I have an idea, we elaborate it. Keep everything up to speed.'