Online Assessment on demand
With an intake and advice from an expert
For selection, development and mobility
Easy arranged online
A personal and meticulous approach
Rapid insight into qualities
Which candidate is most suitable for this new role? How can I help guide my employees in their development? Who is able to quickly adapt to a new situation? For some selection and development needs, you're looking for a quick online solution you can rely on. You want a clear answer to your question that you can trust.
Everything online: intake, assessment and advice to guide your decisions 
Our Online Assessments on demand can be used for a variety of purposes. For selection, development, and mobility. With an expert as your sparring partner. Someone who will assess the picture you have of a person and enhance it further if needed. Someone who knows what you need in your practice and helps you to reflect.
Quick, online and personal
How does it work? You send in your request online by using the form on this page. We will immediately schedule an appointment for an intake with one of our experts. The intake will discuss what kind of assessment will be used, carefully making sure it is aligned with your needs. We will then arrange the online assessment for you. You don't need to do anything else. The assessment participant will automatically be sent an e-mail invitation containing all the necessary information. The report will be available immediately as soon as the participant has completed the assessment. One of our experts will provide you feedback by discussing the report with you by phone.
Clear and concrete advice
HFMtalentindex online assessments give you a complete and objective picture of your candidate, assessed according to the needs of your business. Thanks to our many years of experience, you can be assured of receiving insightful advice to help you make your decision, aligned with your specific job and organisational context.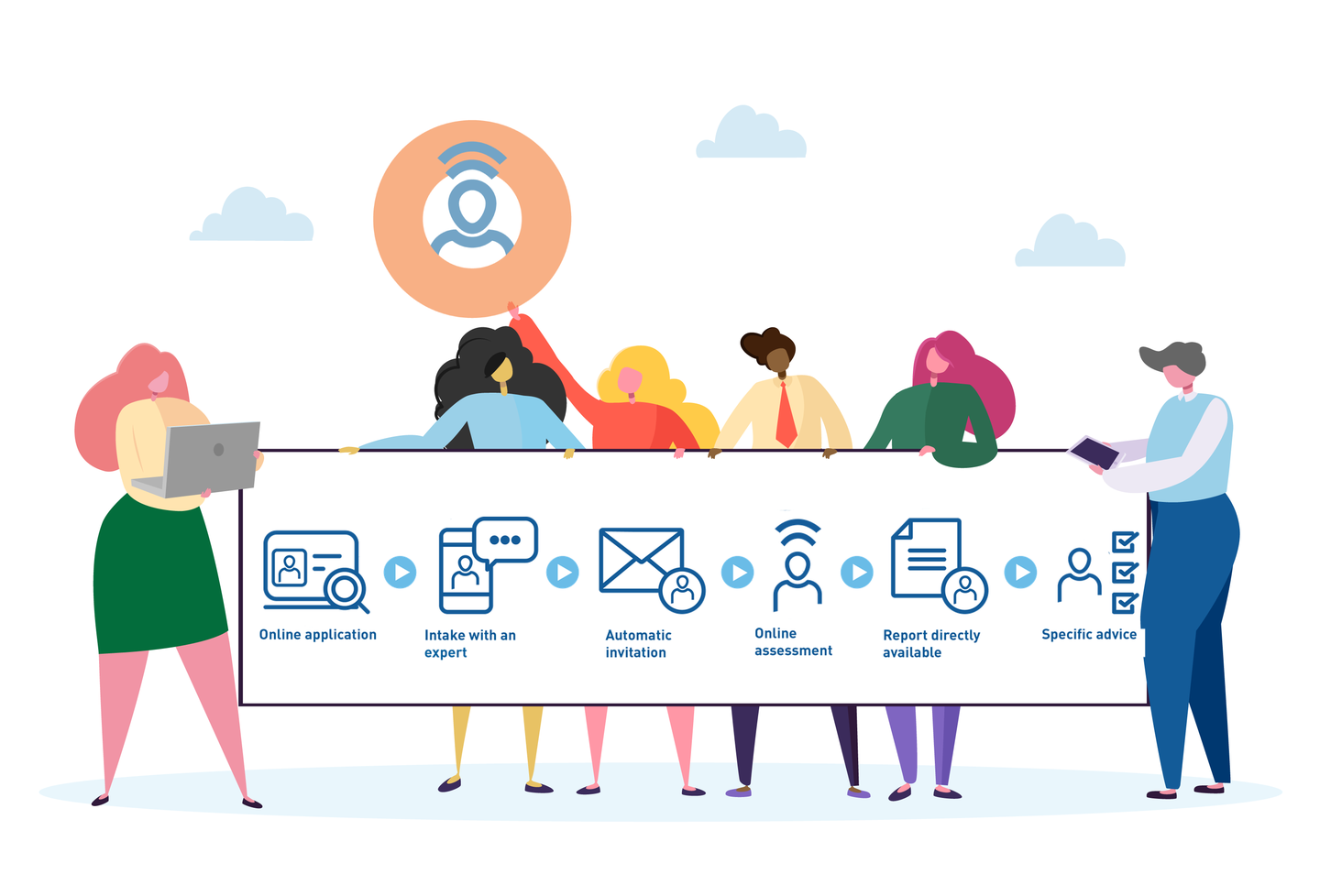 Costs of an Online Assessment on demand
€ 680,00 per assessment, including intake and advice
Do you expect to use online assessments more frequently? Then consider purchasing a HFMtalentindex 10 assessments on demand package, which gives you a 35% discount on each assessment. The HFMtalentindex package of 10 assessments, which includes intake and advice, is € 4,420.00, and this package is valid indefinitely.
Privacy & information security
It goes without saying that we fulfil the conditions of the General Data Protection Regulation (GDPR). Additionally, the HFMtalentindex management system is ISO 27001 certified. This certification means you can rest assured that all business processes, systems and services fulfil this comprehensive standard for information security.
Related Articles