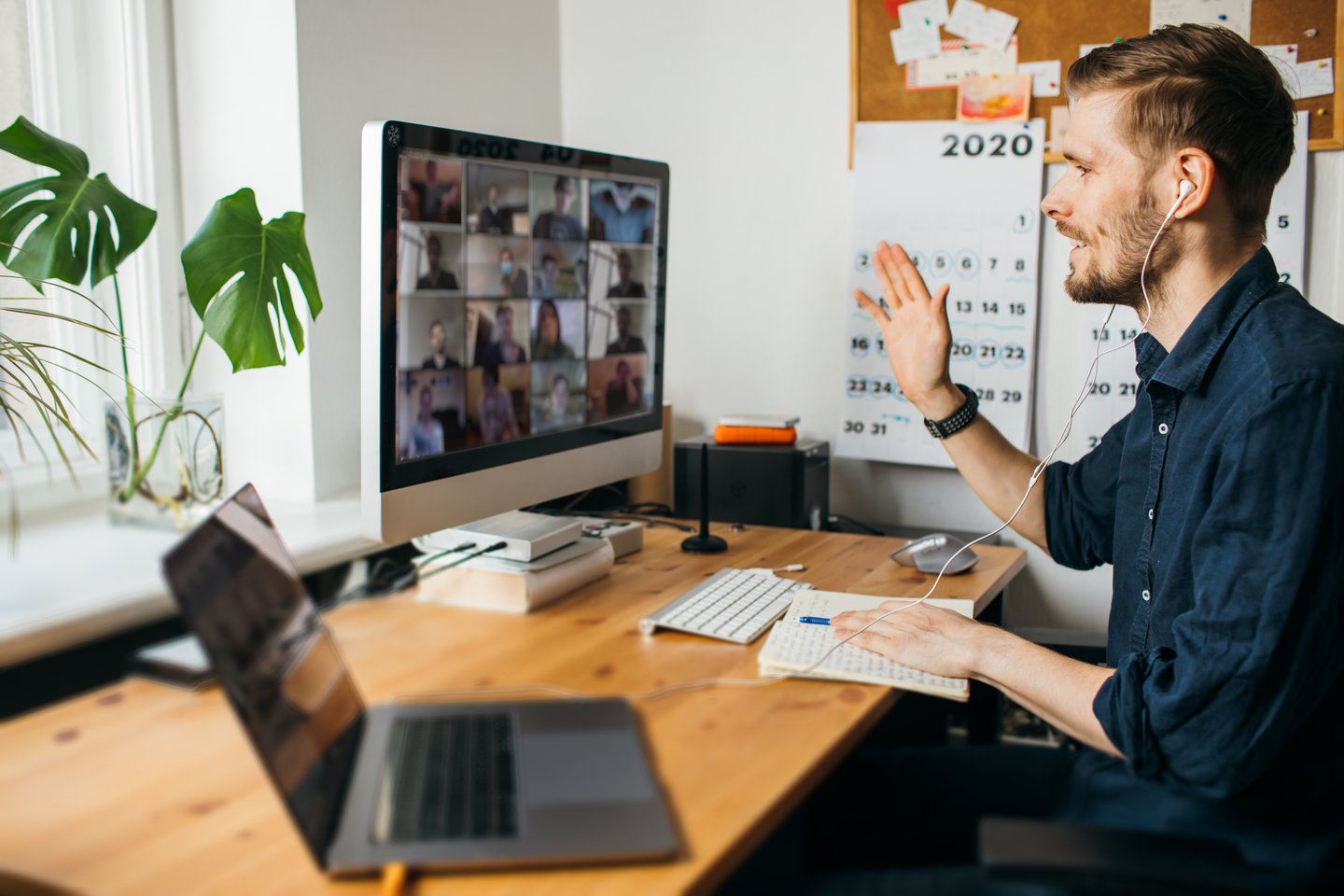 10 coaching tips for remote leadership
10 coaching tips for remote leadership
Learning Agility & Remote Leadership
Remote leadership. Leading a remote team Do we still have to explain what it's all about? We'll just assume the answer is 'no'. Since COVID-19 brought the world to a standstill, most businesses are working remotely. For some organisations, this was a completely new way of working, and they were understandably very apprehensive. After all, how are you supposed to manage a remote team? How do you keep a team together when they're all working remotely?
The advantages of remote working
The time has come when we can finally leave our face masks at home and we're once again finding our way to the terraces. Once the restrictions were eased, some businesses wanted their people back at the office as soon as possible. But there were still a lot of companies that permanently changed their policy. It may have taken some getting used to for some organisations, but there were clearly tangible benefits to remote working. And not just in a financial sense. Businesses saw a positive change in terms of productivity too.
A different way to lead
But this requires a different approach to leadership. After all, how are you supposed to manage a team that's working remotely? That very much depends on what kind of team you have and the targets you need to achieve. Remote working offers challenges and opportunities, for both employees and supervisors. So it's not impossible, you 'simply' have to know who you're dealing with. And if you know how resilient someone is, you can predict to some extent how that person will behave when facing changing situations. As a supervisor, you can take advantage of this knowledge.
Focusing on the changing situation
Learning Agility is the ability to display effective behaviour quickly in a new situation. It is a type of learning ability, and it indicates whether you have the potential to learn new things quickly. The idea of remote working is totally new for some people, and the thought of doing this permanently is a notion they probably never considered. So it comes down to how we can find a way to continue working together effectively in this new situation. Some are better at this than others, and this might just depend on an individual's capacity for learning agility.
10 tips for remote leadership
As a supervisor, knowledge of your people's Learning Agility can be helpful. How does someone learn in a new situation? For example, in a new situation, someone with a low score for Change Agility approaches things differently than someone with a high score in the same dimension. 10 coaching tips for remote leadership are provided below. These can be used for people with a low to average Results Agility score and for people with a high Results Agility score. Are you interested in the tips for all the dimensions? Then download our Learning Agility & Remote leadership: Coaching tips for effective remote leadership booklet now.
Coaching tips for people with low to average Results Agility
Check that the employees know what objectives must be achieved.
Ask them how they perceive the pressure and what aspects they find most difficult.
Allow employees to set their own goals and describe them.
Ask employees to evaluate themselves at the end of the day.
Inform employees about the importance of the objectives to be achieved.
Give support if you notice that working remotely is causing additional pressure and stress.
Coaching tips for people with high Results Agility
Make joint agreements about the objectives to be achieved.
Check the results, but as a supervisor, don't micro-manage this.
Make adjustments if you see that pressure is causing attention to be diverted to issues that are less important.
Monitor the work-life balance.
Download all the coaching tips!
In the 'Learning Agility & Remote leadership: Coaching tips for effective remote leadership booklet, you'll find practical coaching tips for remote leadership for each Learning Agility dimension, categorised per score.
Download the Learning Agility whitepaper
Organisations have to continuously anticipate how they will respond in a complex and rapidly changing world. This isn't something you do on you your own: use the talent you already have in your organisation. Focus on the Learning Agility of your employees.