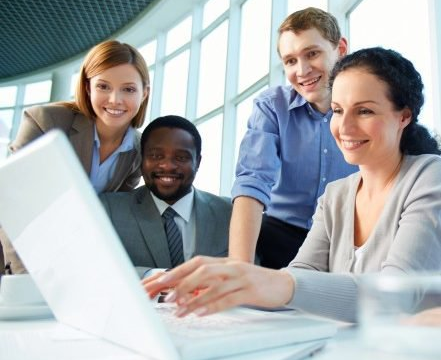 An integrated HR approach in 4 steps
An integrated HR approach in 4 steps
A HR strategy in four steps
Has HR grown up? Terms such as sustainable employment, talent management and flexibility are no longer new to the HR manager of today. This is a logical development in a world that is changing faster than ever. What is now the best way to lift HR to an even higher level? For HR it ultimately all boils down to one thing: an organisation revolves around the qualities of its people. As an HR professional, you want to know how to get the most out of talent. This requires an integrated talent management approach.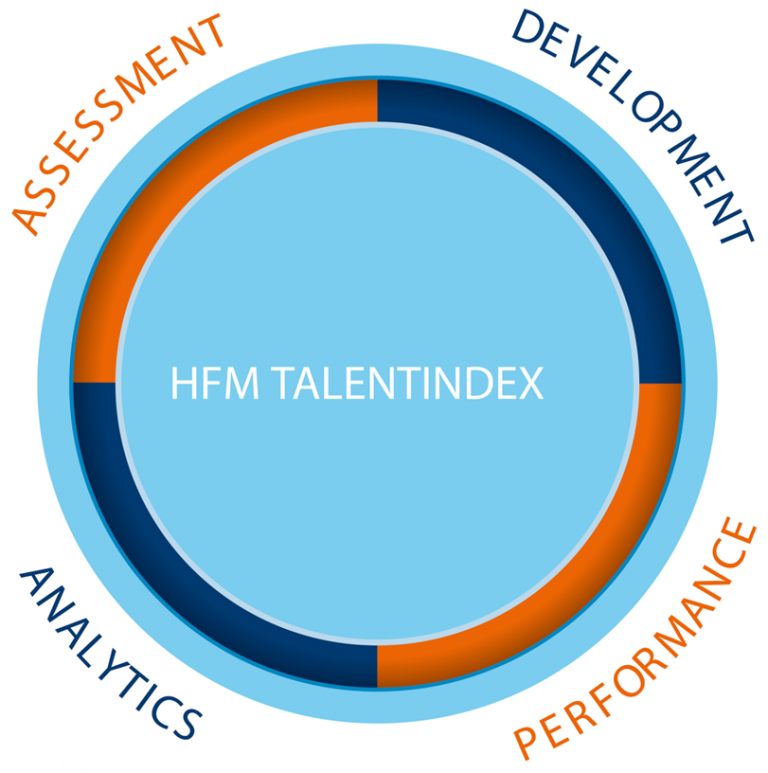 From P&O to HR to...
The terms P&O and Personnel and Labour are slowly disappearing. HR, HRM, e-HRM and HR business partner are today's terms. An important division has been created in the world of HR, which is partly due to automation. Payroll, recording sickness absence and related activities are becoming increasingly detached from recruitment, development and management development. HR data and HR analytics are playing a greater role than ever.
Step 1: measuring = knowing
Everything starts with knowing what someone should be able to do in your organisation: what talents are you looking for? To get a clear image you need to know what it is that enables someone in your organisation to perform. Which competencies are important, which motivations play a role, and how important is intelligence? If you subsequently make a critical selection of your specified criteria, you will ensure a better fit in your organisation. Consequently, people new to the job will adapt more quickly and show results more quickly. What fits within your organisation and what someone has to bring with them is, of course, the main question. Also, you should not lose sight of the fact that every candidate or employee wants to develop and must (continue to) do so.
Step 2: development from strength
As an HR professional, you want to know what talent there is to develop. If there's nothing in there then nothing will come out. After all, the return on development is many times higher when employees apply the points that come naturally to them. The latest generation believes personal development is more important than status and money, preferably tailor-made development. Not the standard training courses with the entire department, not just an annual assessment or feedback session, but continuous development and feedback opportunities. A positive note is that it is not only the employer who is responsible for development. The employees themselves are responsible for their own development. HR should facilitate and the manager should direct.
Talent that just suddenly emerges is very rare. The most talented actors are still working up a sweat carrying around trays of drinks. Even the best athletes do not make it without coaching, feedback and constant practice. Every musician will tell you that you have to study hours on end each day to reach a high level of achievement. If you know right from the start what someone's qualities are and which qualities someone can develop well, you have the possibility to address this immediately with focused management, coaching and/or training. Employees who do not lean back, who remain informed of the latest developments and who are even one step ahead are active and satisfied employees who ensure that organisations advance.
Step 3: directing talent
Every manager in an organisation wants to direct his or her team(s) on a practical day-to-day basis. An HR manager can help by facilitating both the manager and the employee. The manager by simply giving insight into the 'figures' of the performance of the employees and by ensuring that they are able to give feedback easily. Lack of time is a common complaint from mangers. Getting the best out of people, however, requires involved managers. As an HR professional, you can make it easier for the manager by having all the acquired knowledge of the employees' and team's qualities at hand. That will also help with putting together more targeted teams and project teams.
Step 4: Talent Analytics, what do figures say?
Because you know from the beginning what an employee can and cannot do and what can be developed, it will become increasingly easier to facilitate the employee and give feedback. Careful monitoring and continuing to look at the performance of the employees, teams and various business units will enable you to take strategic steps as an organisation. By creating an overview of the qualities of all the employees you will create an overview and an insight into the talent of your entire workforce. Why is my sales team in the south doing significantly better than my sales team in the north? Placing objective data side by side will help you arrive at the core issue more quickly. Succession planning is also easier with objective data at hand.
HR: adolescent or adult?
From research it appears that 90% of CEOs see the qualities of their people as the number one priority of their organisation. It is therefore astonishing that those same CEOs place HR in 9th place in their top 10 of important functions in the organisation. This would seem to be contradictory. Currently, HR is certainly no longer in its infancy. Great steps have been made to recognise, develop and use talent. However, to enable HR to reach full growth, every CEO will have to be convinced that HR generates money instead of just costing money. HR is still too often an adolescent, too big for a napkin and too small for a tablecloth. To become an adult you need a mature and integrated policy within HR and across the entire organisation.