Learning Agility - HR analytics
Make your organisation agile
Analyse your organisation's agility
Accelerate your organisation's development
Increase the agility of teams
Know and increase the level of agility
Your organisation's agility is largely determined by the learning agility of your employees. The Learning Agility Dashboard provides an overview of the ease and speed with which your employees learn and become effective in new situations. This enables you to develop the agility of employees in a targeted way and accelerate the development of your organisation.
An overview of Learning Agility
The Learning Agility Scan Dashboard reveals how good your employees are at rapidly developing new, effective behaviour based on new experiences. All elements are assessed: change agility, mental agility, people agility, results agility and self-awareness. Employees who are curious and self-critical, who can deal effectively with new and complex situations, create focus and remain open to others, will learn more quickly in changing situations.
The Learning Agility Dashboard enables you to compare the learning agility of groups in real time. You'll have immediate insight into:
The learning agility total score of your group or groups
The scores compared to benchmarks
The learning agility scores for each dimension
Your Change Agents: your top 20 most learning agile people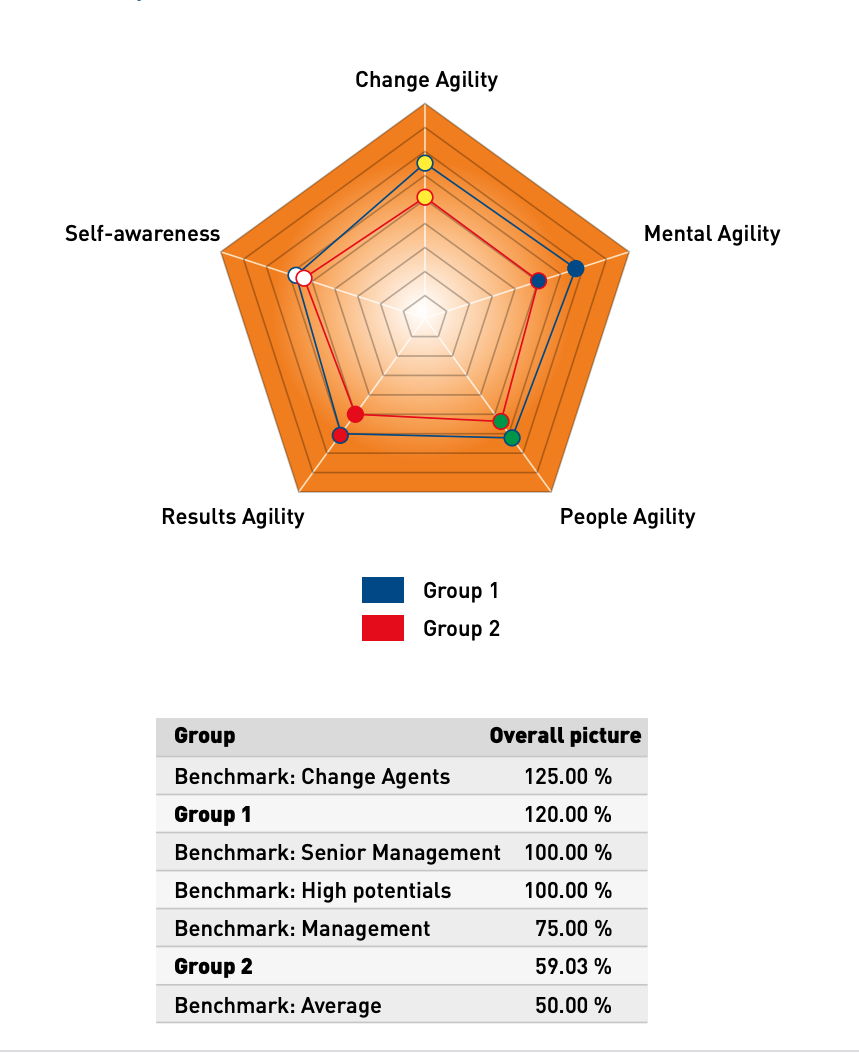 A grip on the future
The Learning Agility Scan Dashboard provides insight into agility in terms of behaviour, ability and ambition. You are therefore aware of current possibilities and how you can increase the agility of employees and your organisation. The capacity to develop increases and contributes directly to high performance at all times.
Related Articles