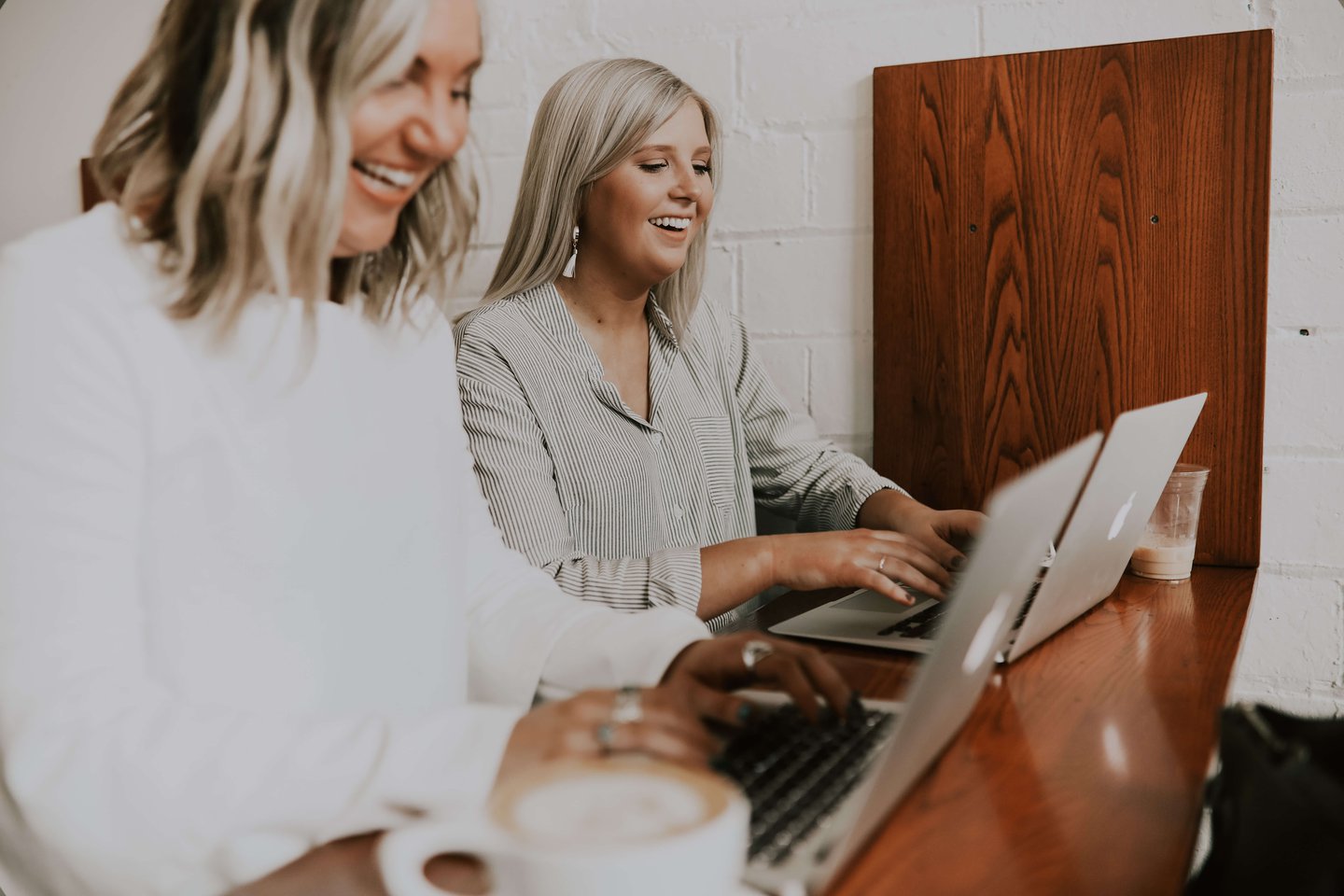 Recruiting high potentials in a tight labour market - 3 tips
Selection and Recruitment
Recruiting high potentials in a tight labour market - 3 tips
Recruit talents during a shortage by properly organising the candidate journey
After an overheated housing market, it is now the labour market's turn to completely go into overdrive. Last summer the word was suddenly out, the headlines cried out: 'for the first time in 50 years there are more job vacancies than unemployed people.' We are now slowly creeping towards shorter days and longer nights, but the shortage of staff continues unabated. Companies are eager to obtain new employees; take all that you can get is the new recruiting goal. As a result, the quality of the hiring policy deteriorates.
Do away with traditional recruiting
The recruitment and selection process is becoming more and more unorthodox, but also more reckless. A drowning man will clutch at a straw. On the plus side, the process has never been so out-of-the-box. Last year we started seeing 'open hiring', where companies hire staff without a prior application procedure. Other companies use social media so that people can apply quickly via LinkedIn and even WhatsApp. 'Taking a walk around the block' has also been introduced, in which the interview takes place during a walk in the open air.
Breathing people wanted
The flip side is that quality suffers from a reckless recruitment policy. The focus is frantically on hiring people, anyone. The sole criterion is having a pulse. This approach may work for certain positions, but certainly not if you're looking for high potentials.
Stick to the candidate journey
It sounds almost impossible, finding the right talent in a tight labour market. Yet it is not impossible. Companies omit certain crucial parts of the candidate journey because they fear it will scare off talent. It's a shame because you won't find talent based on your gut feeling. You find talent based on data and you attract it by setting up a pleasant candidate journey. We have three tips to stay appealing to talents during a tight labour market.
3 tips to attract talent in a tight labour market
1. Keep it short, easy and quick
Sounds quite obvious, after all, nobody wants a job application process that is even more nerve-wracking than waiting for a test result. Yet you still see it surprisingly often. Someone who wants to apply is first sent from one channel to another, then several actions are needed before the applicant is allowed to plod through a few pages of questions.
Hunkemöller is a good example of how it should be done. It is no coincidence that the successful lingerie brand has been declared a top employer in 2021. Hunkemöller now has a strong candidate journey in place, but this has not always been the case. They, like many other companies, started with a four-page application form, which you had to fill in outside the website. This has been shortened to the 'apply within 10 seconds' formula. The application process is now very transparent: on the job vacancy page itself. You can already apply by filling in eight fields and a choice to attach your resume or a link to your LinkedIn.
This is very easy, because people who apply on their mobile phone have also been taken into account. You usually do not have a resume saved on your phone, in which case a candidate can add a LinkedIn profile. In addition, the form is very short and can quickly be completed by the candidate. Hunkemöller soon saw the success: "the conversion increased, without the quality of the responses decreasing." (P., 2021)
2. Rejected candidates are also ambassadors
Did it not work out with a candidate? Make sure you also treat the rejected candidates well. It might well be that that rejected candidate is the perfect match for the next vacant position. Moreover, many people find your company through word of mouth, so you naturally want it to be positive!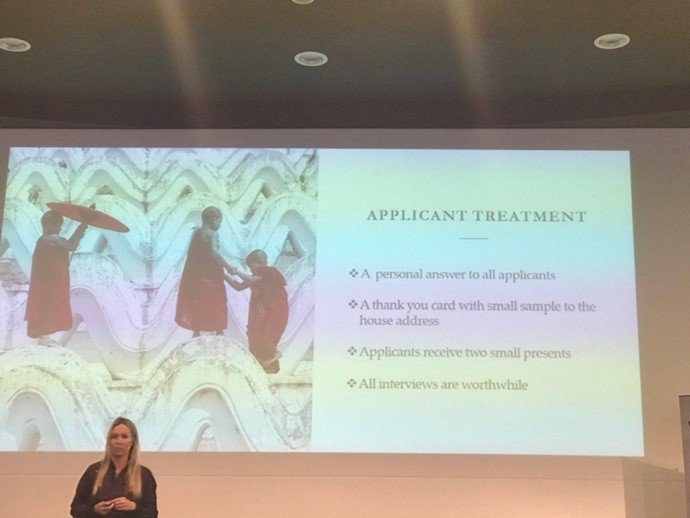 A company that understands this well is Rituals. Whereas many companies still put all their energy into trying to get their employees to become ambassadors, Rituals takes this one step further. Rituals' vision on recruitment is: "We treat our applicants as our best customer; every applicant is a brand ambassador."
En route to their ultimate goal of obtaining the right people, they try to maintain all applicants as ambassadors. They do this by giving each applicant a personal answer, sending a thank you card with a sample to their home and giving two gifts during the interview. One for yourself and one to give away, so that the applicant can experience 'the power of giving'. The power of Rituals.
3. Data is a wise counsellor
In itself, there is nothing wrong with going completely off the beaten track during a recruitment and selection process. On the contrary, it often appeals to people. Being different stands out. The problem is not so much that the process is becoming more and more unorthodox, but that it is being done recklessly. Therefore, the quality of the hiring policy suffers. Because it is so difficult to obtain people, companies ignore the most valuable input. Despite there being so few people looking for a job, what's the point of hiring the wrong person? A mismatch costs 21% of the annual salary costs (CBR).
It is a shame to let your judgment be dictated by your gut feeling, which leads to bias. Data is the most independent counsellor there is. By already using an assessment during the selection, you quickly get a good picture of ​​who you have in front of you.
This requires a data-driven approach to the candidate journey. You simply cannot recognise talent from the outside. You also can't simply sense whether a candidate would be happy in another role. So, how do you assess whether the candidate's motivations match the organisation? Does the candidate have the ability to grow quickly and adapt flexibly to changes? All difficult questions? It's not that complex if you use the right assessments at the right times. This generates a wealth of data, which gives you better insight into the talent of your future employees.
What we've read: