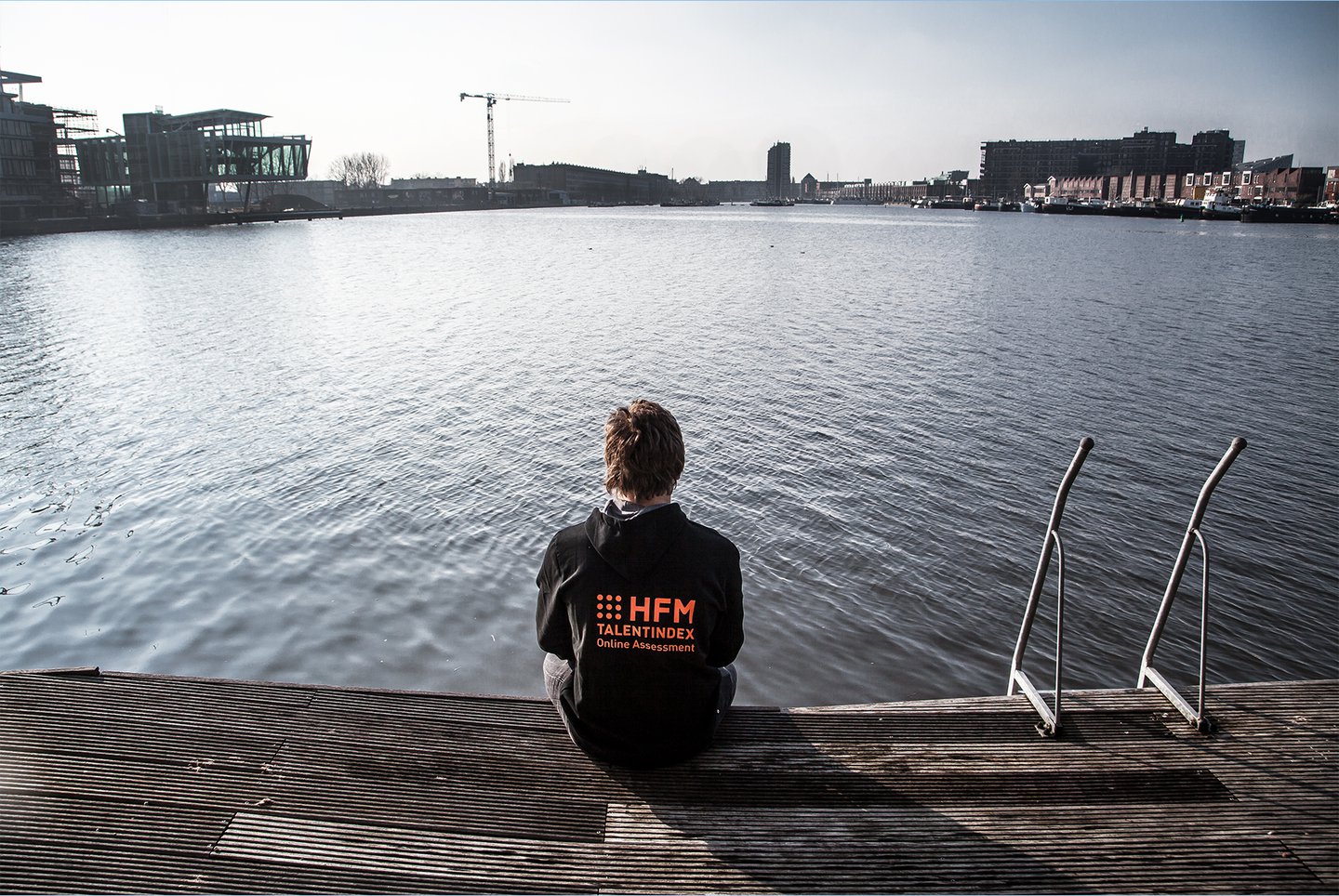 Cool as a cucumber en route to a new ice swimming world record
Cool as a cucumber en route to a new ice swimming world record
Looking back on a world-class performance
It's like something out of a boys' storybook: Sven Elfferich was 15 years old in 2015 when he was introduced to the phenomenon of ice swimming by a good friend and fellow swimmer. He was already doing competitive swimming, open water swimming and water polo, but ice swimming sounded soooo cool. The only obstacle was that you had to be 16 years old. Sven couldn't wait. After swimming in ice-cold water a few times – and yes, he still enjoyed it – Sven was allowed to officially compete for prizes. And how!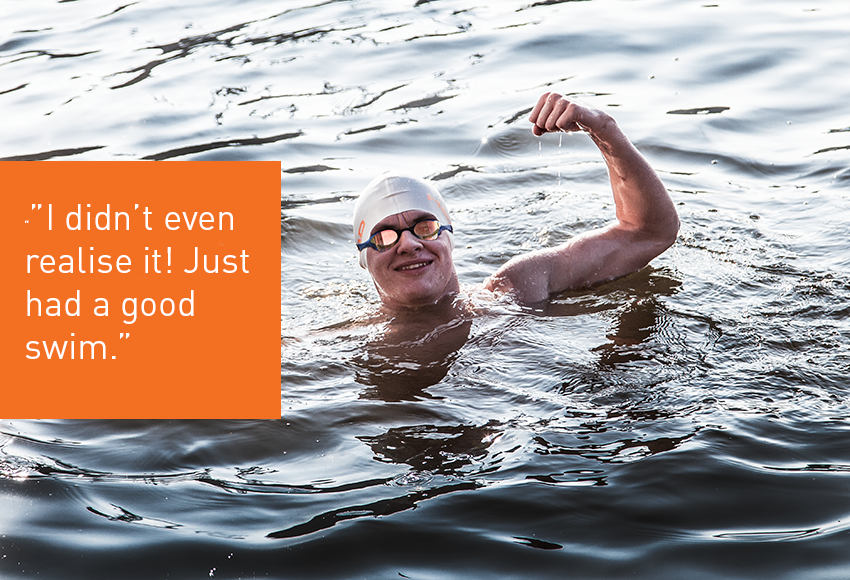 Dutch champion in his first meet  
Sven immediately set a Dutch record for the 1000 metre in the very first official competition in which he was allowed to participate. It was time to really start focusing. The decision to transfer from pre-university education to senior general secondary education wasn't taken lightly, but Sven didn't hesitate. His focus and his future were aimed at 1 thing: the ice swimming 1000 metre world record. Swimming a faster time than 12:15.87! 
Going abroad to swim  
As an ice swimmer, you literally have to go abroad if you want to swim and train under the right conditions and participate in the various official qualification rounds. There aren't enough competitive events in the Netherlands (and most of the time it's not cold enough) and ice swimming competitive events are held all over the world. Venues range from places like New York and Austria to Germany and Russia. After earning his senior general secondary education certificate, Sven decides to spend a year concentrating on ice swimming with the ultimate goal of setting a world record and thus becoming world champion. This is when HFMtalentindex comes into the picture as a sponsor. Competing in international swim meets costs money. And ice swimming doesn't enjoy the same status as football. But young and highly motivated swimming talent deserves the chance to achieve his goals.
Winning streak and disappointment  
Sven demonstrates an iron-willed discipline: training 8 times a week, regularly participating in competitive swim meets, no partying and going to bed early. Focus, focus, focus. And he reaps the rewards. From October 2018 on, we see an upward trend: he comes in first or second in many competitions, he is once again crowned Dutch champion, and he swims the 500 metre more frequently. Everything appears to be going well on the road to setting a world record and becoming world champion. But then he has a setback. The last competitive event before the World Championships is held in Murmansk. The Russian Swimming Federation doesn't allow participants younger than 18. No exceptions. And that also applies to the 17-year-old Sven who had dominated all the competitive events until now. He is disappointed beyond belief. The World Championship is now an impossibility. And Sven isn't willing to wait in the hope that it will be held in another country next year. After three long days of feeling utterly demoralised, Sven decides to take another route: I'm going to set the world record in the 1000 metre swimming event before the competition in Murmansk even takes place.
And sure enough!  
Sven's personal record is at 12:23. On 20 February 2019, the water temperature in Altenwörth, Austria, is 3.6 degrees Celsius. And Sven can't wait. Usually he sees his times on a scoreboard set up on the sidelines, but here the sideline is too high so the board isn't visible. On the sidelines people are already jumping up and down and cautiously cheering. Sven has no idea until he touches the finish line: 11:55.40! He's done it! And how! The 17-year-old Sven Elfferich is now the holder of the 1000 metre ice swimming world record! Sven: "I instantly forgot about the cold and then spent the next 3 weeks walking around with a huge smile on my face."
What's next?  
The ice swimming season has ended and in a few months Sven's gap year will come to an end as well. So what are his plans? "I've said before that I want to join the Royal Netherlands Marine Corps. I already passed the fitness test and I've submitted my application. I have an assessment soon where there will be a psychological test, a physical, and a security screening. I also saw there's a swimming test ." "Are you going to continue swimming?" "Absolutely. This summer I'm definitely going to participate in a number of open water swim meets." And ice swimming?
"I'll decide in October. I have no idea if I'll have enough time for that. I'd really like to, especially abroad. You get to see the most amazing places."