Development Assessment
Those who don't develop, are standing still
Gauge which development is feasible
Practical tips for development
The report is directly available online
Get the best from employees
The online assessment tool Develop helps you to assess an employee's potential and current performance with respect to a specific competency profile. The Develop reveals at a glance in which areas the employee can still grow. In Develop, your employees receive tips for development that match their development potential – challenging yet feasible. The report contains a development plan so that your employees can get started on their development the same day.
How it works: by offering something for both the employee and the manager to work with
The interactive online Develop reports are accessible and easy to understand for all concerned: managers, employees and HR professionals. The Develop provides an actual interview agenda for discussing performance and development.
Visible growth
The employee receives in-depth insight into his/her development opportunities and can translate the Develop insights directly into an action plan with the online Development Compass.
The Develop provides direction in your employees' development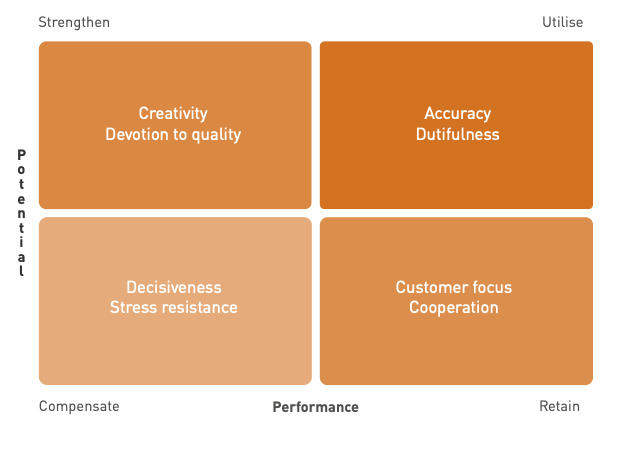 Easily see where there is room for growth.
Related Articles