Team Analyses
Dashboard People Qualities: overview of the qualities of your entire workforce
Real time information about the talent at your disposal
Objectively compare groups
Succession planning
Real time information about the talent at your disposal

Talent Analytics provides real time overviews of the qualities of your people. HFMtalentindex's People Qualities Dashboard provides useful general information about the intelligence, driving forces and competencies of groups of employees. At a glance, you can see the qualities available in a team or an organisational unit. Based on the profile fit, you therefore have an objective measure of the team's total quality and can also see the differences between teams.
Objectively compare groups
You can compare groups for more in-depth analysis. Such analysis provides insight into the differences in quality and the specific competencies that make the difference in practice. Having this insight at group level enables you to identify the competencies that a given department lacks, growth opportunities and the collective profile of a given group in terms of its driving forces.
Nine grid: Fleet Review and Succession Planning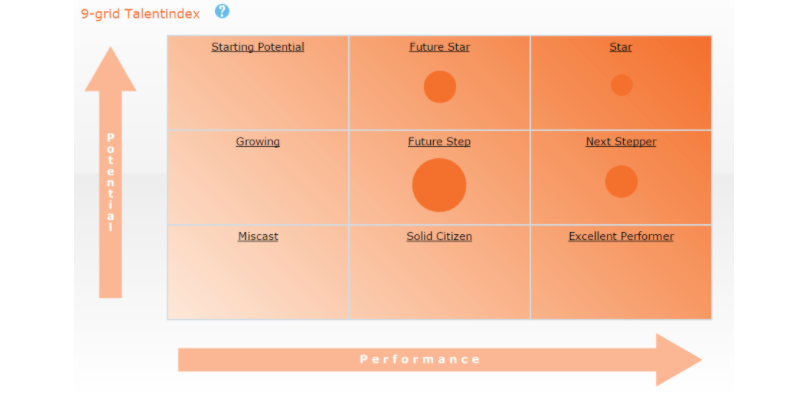 The People Qualities Dashboard provides a clear Nine grid for Succession Planning and Fleet Review. This means that you know exactly what percentage of employees can still grow and which employees are performing well or poorly and whether you have enough high potentials for the future.
Organisation Assessment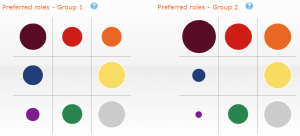 The People Qualities Dashboard is an organisation-wide assessment of the culture based on the assessment of driving forces and the Quinn model. The colours provide information about the dominant working styles and values in your organisation or teams. It is also easy to compare the cultures of different departments or business units.
Related Articles