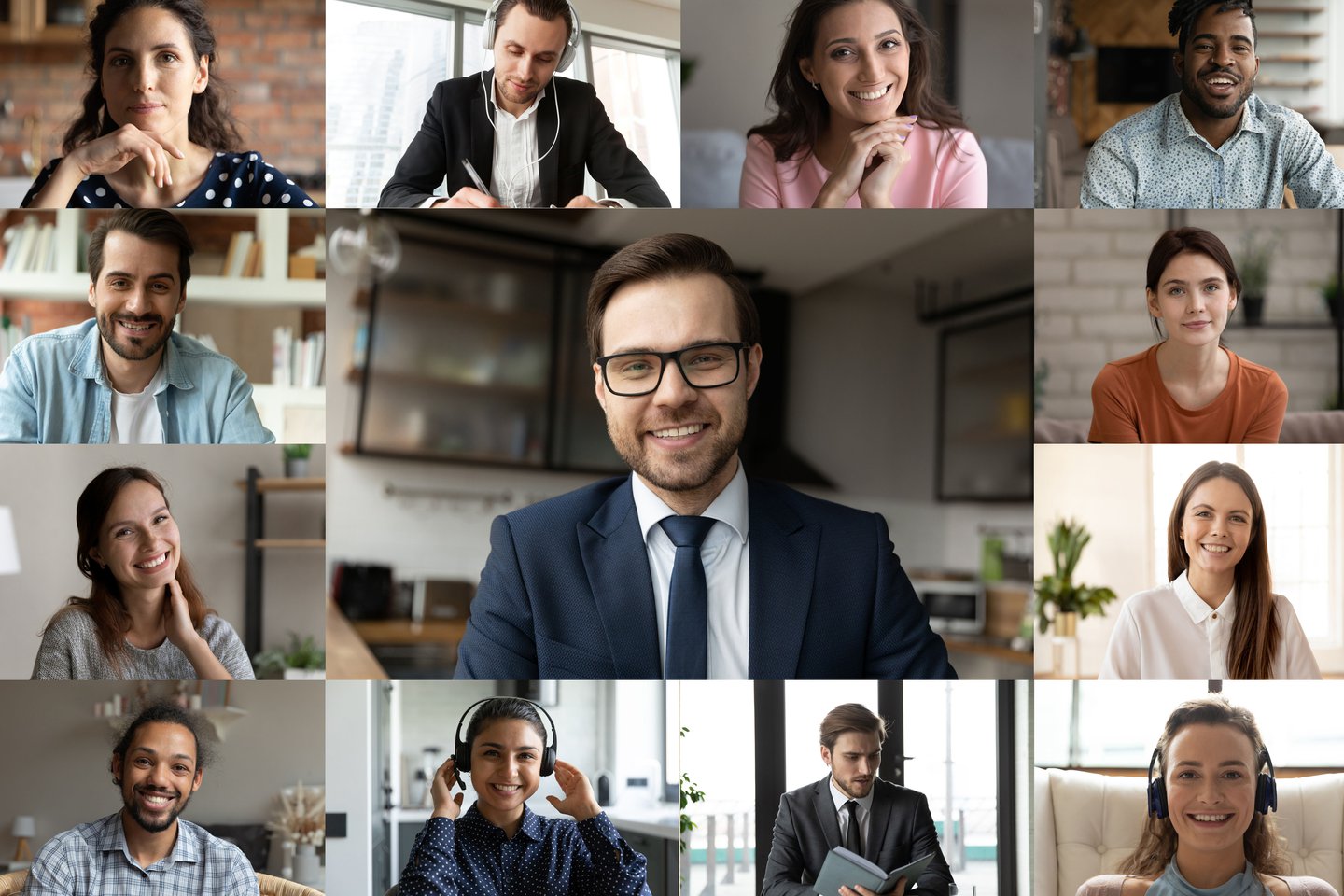 3 THINGS THE MOST SUCCESSFUL LEADERS WILL DO IN 2021
3 THINGS THE MOST SUCCESSFUL LEADERS WILL DO IN 2021
Leadership qualities we'd like to see more in 2021
The nature of the world in which we work changed forever this past year. The cracks in the foundation of some teams were exposed, while other teams performed better than ever. No matter how you look at it, the most successful teams have one thing in common: effective leadership. But, as a leader, how do you get the very best out of your people when the rug has been pulled out from under your feet?
Nicole Bendaly has been researching team and leadership performance for more than 20 years, and she sheds some light on this topic in Forbes. Both experience and Bendaly's research demonstrate that those teams that thrived, even during the pandemic, all had leaders who prioritised their people. Bendaly: 'Empathy, vulnerability, and flexibility, for example, are leadership qualities that have always been important but are now non-negotiable table-stakes thanks to 2020.'
Based on the numerous interviews conducted with thought leaders for her podcast on purpose-driven leadership, Nicole Bendaly's research has identified three best practices for leadership. Stand out from the pack and apply these core practices to get the best out of yourself and your team.
3 LEADERSHIP QUALITES WE'D LIKE TO SEE MORE IN 2021
1 UNDERSTAND AND APPRECIATE THE EFFORT
Do you still remember how many articles you've seen about how to lead a remote team? You probably lost count. And that makes sense. But what is often forgotten is that leaders are not only leading remote teams; they're leading remote teams during a pandemic. That's a major distinction.
Something that sets apart extremely effective teams is that their leaders are aware of the context in which they are working. What these leaders do is aim to show appreciation for the extra effort, energy and capacity that is needed to achieve results during a time of unprecedented turbulence. The most successful leaders of 2020 were aware that employees needed to be seen, understood and appreciated for everything they had to deal with.
The pandemic won't last forever, but here's a lesson from 2020 that we shouldn't discard: do you want to build an engaged and high-performing team? Then take the time to understand and appreciate the effort of your team members. Don't just go through that to-do list; try to understand the 'how' behind the list too. Recognising and appreciating effort is just as important as recognising and appreciating the results.

2 PRIORITISE TEAM EFFECTIVENESS
Crises or major changes can either spur a team on to perform at the highest level, or they expose the cracks in the foundation and cause the whole structure to collapse. It comes as no surprise that the teams that performed the best last year were the ones that were already cohesive, with a strong foundation of trust and respect. In 2020, many leaders learned that teamwork matters more than ever. They learned that if a team doesn't function at its best and deliver results during stable times, it's unlikely it will do so during difficult times.
Leaders who only focused on teamwork as a last resort ended up paying a high price in terms of burn-out, frustration, and a drop in effort and productivity. But the good news is that it's never too late to prioritise team efficiency, and this doesn't have to be complicated or time-consuming. 'The trick is to focus on the practices that are most essential to your team's ability to perform well, no matter the disruption and change they face.' (Bendaly, 2021)
According to Bendaly, the most resilient teams share the following attributes:
They know exactly the goal they are striving for and how to achieve it together.
They focus on building and maintaining trust and respect.
They make the most of their team meetings.
They are adaptable when they deal with change.

3 LEAD ON PURPOSE
Do you know why you do what you do? Knowing and connecting with what your purpose is as a leader makes you a more genuine and effective leader. Your focus, commitment and energy will then reflect on your team, enabling you to move forward together. This doesn't mean every day is all fun and games; it's about you knowing why you do what you do. What matters is knowing you're making a meaningful contribution to your organisation, your team and your life, and doing it in a way that is aligned with your personal values and the impact you want to create.
Discovering your purpose will take time, and it means you have to be willing to explore and take risks. You'll have to step outside of your comfort zone. Ask yourself what is important to you as a leader, what brings out the best in you, and what impact you want to have on others.
Are you ready to get the best out of yourself and your team? Read the full article on Forbes.com and get started with answering these questions. Good luck!
SOURCE REFERENCE
Bendaly, N. (2021, 4 January). Three Things The Most Effective Leaders Will Do In 2021. Forbes. https://www.forbes.com/sites/nicolebendaly/2021/01/03/three-things-the-most-effective-leaders-will-do-in-2021/?sh=69301e0936de