Competency Profiler
Easily compile the right competency profiles
Compile competency profiles online
Completed by everyone involved in 30 minutes
Focus on the right professional competencies
Compile competency profiles as an organisation
HFMtalentindex's online Competency Profiler enables you to unequivocally determine the competencies required according to position within your organisation.
Produce a complete competency profile in 30 minutes
Several people concerned who have experience with the position in question – employees, managers and board members – each give their view about the behaviour required for the position. This results in an unequivocal and clear competency profile.
A clear report
The Competency Profiler automatically combines the answers of all the respondents into a concise and clear report. The competency profiles can immediately be used in HFMtalentindex's assessment tools.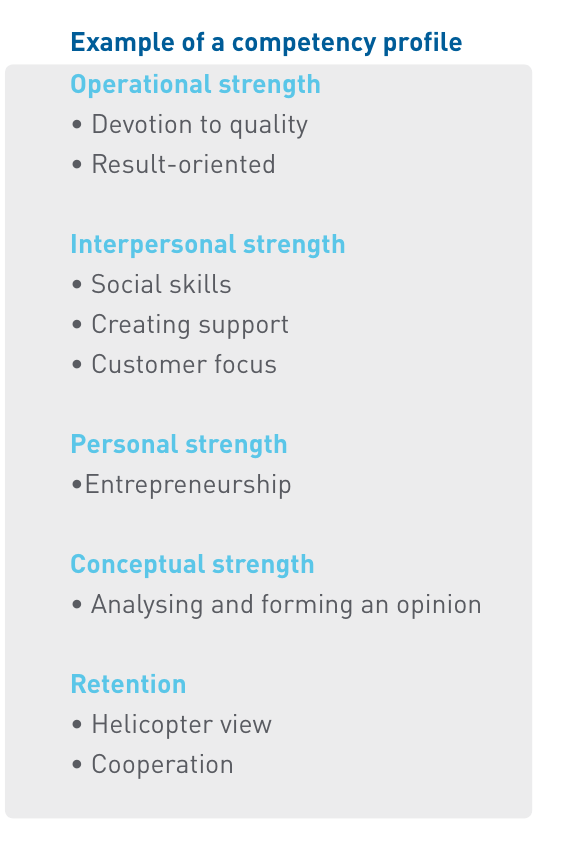 Related Articles